Last year the middle atlantic and south were inundated with snow. We had so much snow they didn't plow our residential streets for a week, but that was also central Virginia where they're not used to snow actually reaching the ground. Funnily enough, my friends living in Boston barely saw snow that year and were all kinds of jealous about all the snow I had to shovel through to get to work.
Now we're having insane amounts of snow in Boston. It seems like a weekly occurrence. Bi-weekly even. I finally get to see how Northerners handle snow. Sometimes it involves dump trucks filled with snow. I don't know where they take it all, do they dump it in the bay? Or just the first big field outside of the city? The maintenance people at my school have these snow blower machines that look almost like floor polishers that they use to clear the sidewalks. The plows are out before the snow stops and keep running until the streets are clear. But it's still a lot of snow.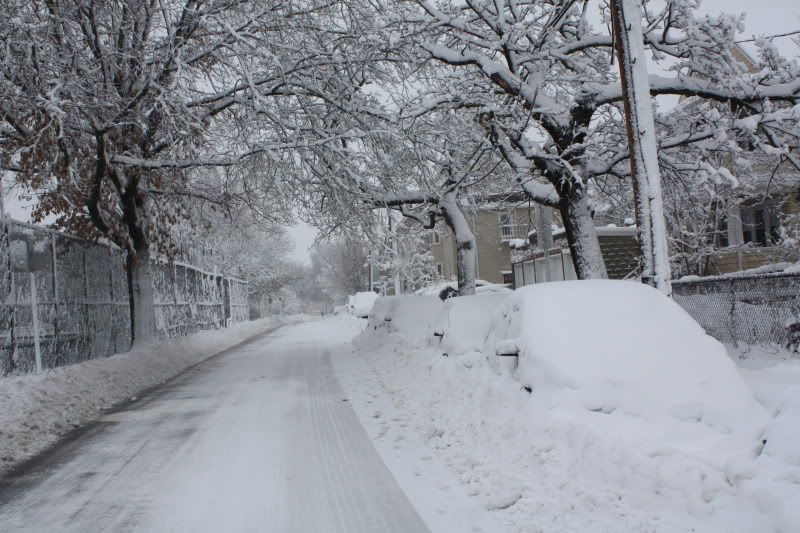 A lot of snow.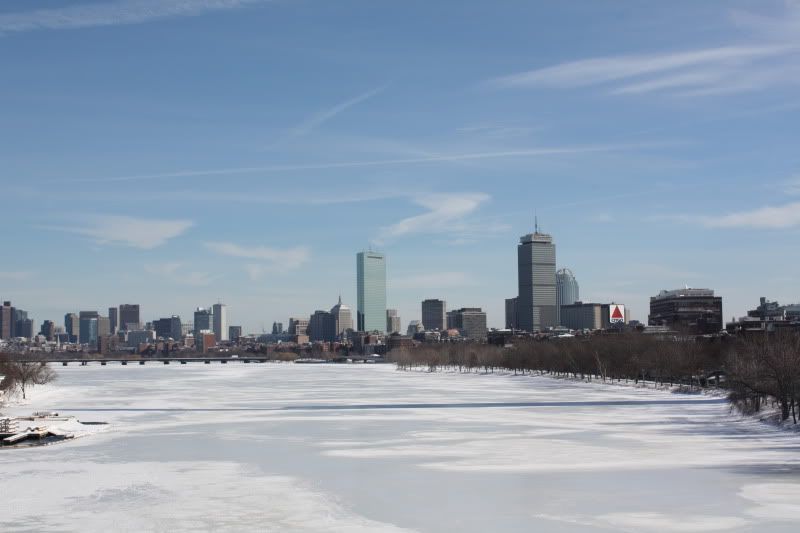 And the river's been mostly frozen for weeks. There are even tracks from people's skis on it. Sadly I didn't manage to snap any good pictures of the people skiing down the streets, but it happens.
Snow doesn't turn grey immediately, like I always assumed city snow did. It goes through shades of tan and brown first before turning grey-black. When it's still pretty fresh but people have been walking through it and some cars have driven over it, the snow goes tan and lumpy, like cookie dough that's just had butter cut into it, and it has the texture of cornstarch when you walk over it. It's strange and I can't help wondering what on earth I'm doing making my way to class across this lumpy and surprisingly slippery surface.
But the strangest thing to me is that I still have class! I guess I'll get used to it eventually, but I still have trouble believing that four to six inches of snow doesn't mean I get the morning off at least.